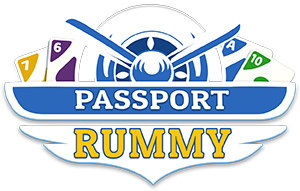 Take flight into the past while playing this classic rummy-type card game from anywhere, at any time.
FEATURES
Play Passport Rummy for free: complete multiple contracts before your opponents do!
You can challenge your friends or choose to play 1v1 multiplayer
Level up by earning XP & unlock new amazing rewards
Make your way through new and exotic themes, each with a fun, new set of contracts or melds
Use Wild Joker cards, and freeze your opponent cards or power up advantages to increase your chances of winning.
Pop the balloon after completing your contract, or meld, to unlock fun rewards
Login everyday to collect even more rewards
Participate in special events to win fun limited-time prizes
Get started with an interactive tutorial, or jump right into the game
Track your progress as you play the core Rummy Game
Passport Rummy is a classic twist on some of your favorite family night card games! This fun combination of "Liverpool Rummy", "Contract Rummy" and "Gin Rummy" will give you a first class seat to discover some of the world's most exotic places.
Impress your opponents with your donut-making, loops & barrel roll stuntin' skills by acquiring daily rewards! Get your passport stamped quicker in order to move on to your next contract with some power-ups and Passport Rummy wild jokers.
Downloads: 10.7M
Genre: Cards, Casual